On Demand Webinar
In partnership with the RICS World Built Environment Forum
HKA's CRUX Insight report, produced annually, reveals the eye-watering sums of money and time lost to avoidable disputes across the construction industry.
Returning for 2021, the CRUX Insight report covers in excess of 1,400 projects in 94 countries with a combined CAPEX of over US$2 trillion, and cataloguing cumulative claimed financial losses of close to US$73 billion, with claimed extensions of time totalling nearly 751 years.
Join this on demand webinar to hear HKA and the RICS World Built Environment Forum provide a summary of the 2021 report's key findings and the measures the construction industry can take when operating in these uncertain times by moving away from damaging and divisive practices.
Moderator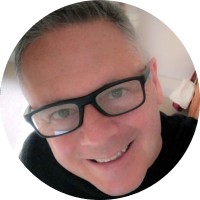 Martin Burns, Head of Alternative Dispute Resolution R&D – RICS
Martin has more than 20 years of business development and communications experience in the dispute resolution sector, he is currently Director of Dispute Resolution Services with the Royal Institution of Chartered Surveyors (RICS).
Martin's expertise in all forms of dispute resolution has been gained through 20 years working in this sector. Key elements to my role are developing and maintaining key stakeholder relationships with government and industry and raising the profile of RICS as a dispute resolution body in the UK.
Speakers

Charles Wilsoncroft, Partner – HKA
Charles has over 20 years' experience in the construction industry. He is a Chartered Civil Engineer who has gained broad experience working for a main contractor, a public-sector client organisation and now an international consultancy. During his career he has been involved in all manner of procurement, contract training, project management, contract management and contract administration including dispute resolution, expert witness provision and final account settlement. He has experience across a range of EPC projects and regularly advises clients in respect of such.
Laura Lintott, Senior Associate – Trowers & Hamlins
Laura focuses on construction and engineering related disputes in the Dispute Resolution and Litigation department.
Laura has experience in international as well as domestic construction dispute resolution. This includes litigation, arbitration, adjudication, mediation and expert determination. Laura also advises on risk assessment, settlement negotiations, dispute prevention and management.
In the past, Laura acted for employers, developers, contractors, subcontractors and consultants and has experience of disputes arising in connection with final account payments, defects, extensions of time and variations.
Helen Collie, Technical DIrector – HKA
Helen is a Chartered Engineer with 15 years of construction industry experience and a master's in construction law and dispute resolution. She is a specialist in forensic engineering work, covering subject matter ranging from structural steelwork (including connection design responsibility and workmanship), reinforced concrete design and defects, water leakages, seismic assessments (including for remediation works), and design liability issues. Helen has produced, or supported the production of, expert reports for claims regarding property insurance payments for earthquake and fire damage, issues of design liability and professional negligence for large sports and infrastructure projects, alleged poor workmanship, materials and specifications defects, and construction defects. She has been cross-examined in arbitration and is experienced in litigation support.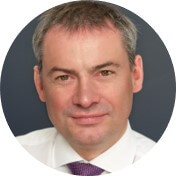 Justin Sullivan, Chair – Construction Industry Council
Justin is a Chartered Quantity Surveyor, a Fellow of the Royal Institution of Chartered Surveyors (RICS), Fellow of the Expert Witness Institute, Deputy Chair of the Construction Industry Council (CIC) and Chair of the International Construction Measurement Standards (ICMS) and has more than 30 years experience in the construction industry. He formed Adair Ltd in 1994. He specialises in construction disputes and has given evidence in the High Court.
CRUX is HKA's integrated research programme. This draws on incomparable intelligence from investigations by experts providing claims consulting and dispute resolution services on major capital projects around the world. CRUX Insight is HKA's annual publication analysing the root causes of claims and disputes. HKA are committed to sharing lessons with clients and more widely so the industry can effectively manage risks on complex projects.