HKA is the leading global consultancy in risk mitigation, dispute resolution, expert witness, and litigation support services. We use our multi-disciplinary expertise to provide a comprehensive set of specialist services:
Forensic Accounting and Commercial Damages services for all types of contracts, including commercial and investment treaty disputes
Consulting services to support companies working on US Federal Government contracts

We help clients navigate through the complexity that spirals with scale, multiple interfaces and new technologies.
HKA brings a proud record of excellent service and high achievement to bear on today's challenges. As trusted independent consultants, experts and advisers, we help clients manage disputes, risk and uncertainty on complex contracts and challenging projects.
We work with government agencies, local authorities, contractors, legal firms and other professional service providers, as well as owners and operators, financial institutions and insurers. Clients have access to leaders and problem-solvers who decode complexity through collaborative working and innovative thinking, making the best possible outcomes a reality for our clients, every time.
Clients have access to proven leaders and problem-solvers who decode complexity through collaborative working and innovative thinking.
As well as more than 500 expert witnesses, HKA now has more than 500 advisors and consultants – across 50 offices in 17 countries – with the skills and experience that are essential to get to the heart of even the most complex issues. Our people have vast first-hand experience spanning all major industries and the world's most complex megaprojects, as well as an international track record of achieving successful outcomes.
Achieving successful and fair outcomes is our passion, so we have the confidence always to provide impartial advice as well as expert insight. We are proud to make the difference that benefits clients and their projects, our industry and society at large.
HKA's global portfolio includes some of the world's largest and most prestigious projects across a wide range of industries including aerospace and defence, construction and engineering, energy and natural resources, environment and climate change, financial services, life sciences and healthcare, manufacturing and industrial, marine and shipping, sports and entertainment and technology, media and telecoms.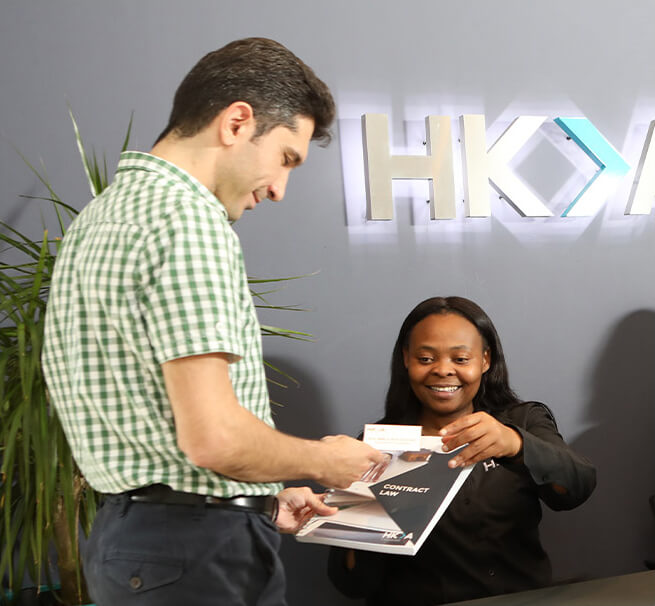 1970
Hancox & Partners
The Cadogans story began in 1970. A. L. Hancox founded Hancox & Partners, a mechanical and electrical (M&E) practice designing and installing hospital boilers and chimneys. The firm's first assignment was at Ninewells Hospital in Dundee, Scotland, UK.
1973
Knowles
Knowles is founded in Manchester by James Roger Knowles, specialising in construction dispute resolution.
1976
Hill International, Inc.
Irvin E. Richter launches Hill International, Inc. from his home in Willingboro, New Jersey, USA.
1985
Binnington Copeland & Associates
Binnington Copeland & Associates is founded by Bill Copeland and Chris Binnington, as a specialist engineering and construction contracts consultancy. Its first office was in Progress House in Randburg, Johannesburg, South Africa.
1988
Rendel Hancox
In 1988, Hancox & Partners became Rendel Hancox, part of the High-Point Group of Companies, following High-Point's acquisition of civil engineering consultants Rendel, Palmer and Tritton (RPT).
1991
Rendel Palmer & Tritton (Scotland)
Following a merger with the Glasgow branch of RPT, Rendel Hancox is renamed Rendel Palmer & Tritton (Scotland), providing mechanical, electrical, civil and structural engineering consultancy services.
1995
Chitester Management Systems
Chitester Management Systems is founded in Tampa, Florida, USA, by Tim Chitester, specialising in construction claims analysis, property loss and building consulting, and programme management services.
1996
Pickavance Consulting
Pickavance Consulting is founded in London by Keith Pickavance, an internationally-recognised figure in the field of construction disputes and author of Delay and Disruption in Construction Contracts, now in its 5th edition and recognised internationally as the definitive work on the subject.
1997
Cadogan Consultants
Following a management buy-out, Rendel Palmer & Tritton (Scotland) becomes Cadogan Consultants, operating as a private limited company. The firm enjoyed a close working relationship with chemical engineering expert Brian Locke, and carried out work under the umbrella of his consultancy named after his residence in Cadogan Square, London. After separating from High-Point Rendel, and following Brian's retirement, the firm became Cadogan Consultants.
1998
James R Knowles
James R Knowles becomes a quoted company on the AIM market (formerly known as the Alternative Investment Market).
1999
McLachlan Lister
McLachlan Lister is founded in Sydney, Australia by Russell Lister. The company becomes synonymous with pioneering project consultancy practices in Australia. Its first project is at the Harold Park Paceway, a half-mile harness racing track in Glebe, New South Wales.
2003
MapleConsult
MapleConsult, established at Exchange Quay, Salford Quays, Manchester, a subsidiary of QS practice Haleys (formerly known as Haley Somerset Consulting) is acquired by Hill International.
2006
Pickavance Consulting
Pickavance Consulting, with offices in London and Hong Kong is acquired by Hill International
2006
James R. Knowles (Holdings) PLC
James R. Knowles (Holdings) PLC, headquartered in Daresbury, Warrington, UK, is acquired by Hill International, Inc. At the time of acquisition, Knowles employed more than 350 staff operating from 36 offices throughout the UK, Western Europe, Middle East, Southeast Asia, Australia, Canada and the United States.
2007
Hill International Construction Claims & Consulting Group
Hill International Construction Claims & Consulting Group restructures operations to create three distinct regions: the Americas; Europe, Middle East & Africa (EMEA); and Asia-Pacific.
2008
PCI Group, LLC
Hill International acquires PCI Group, LLC, a Las Vegas-based firm that provides scheduling, construction claims, project management support, and software sales and support services throughout the western United States.
2008
Chitester Management Systems
Hill International acquires Chitester Management Systems, Inc., based in Tampa, Florida, USA.
2010
McLachlan Lister
Hill International acquires Sydney-based McLachlan Lister, a firm providing management consulting services throughout Australia.
2013
Binnington Copeland & Associates
Hill International acquires Binnington Copeland & Associates, a leading construction advisory and training practice in South Africa for over 25 years.
2014
Cadogans
Expert engineering firm Cadogans, with around 30 professionals operating from offices in Glasgow and Dundee, Scotland, UK, is acquired by Hill International.
2017
HKA
Operating as a privately-owned organisation with management equity, supported by Bridgepoint Development Capital, Hill's Construction Claims & Consulting Group (including subsidiaries Binnington Copeland & Associates, Cadogans, Hill-PCI Group, Knowles, and McLachlan Lister) completes its sale and de-merger from Hill International, Inc., and becomes HKA.
2019
The Kenrich Group
HKA acquired The Kenrich Group LLC, an American-based expert, business and litigation consulting firm, creating the largest construction claims consultancy in the United States.
2020
Probyn Miers
Probyn Miers, the UK's leading firm of Expert Architects in the field of Construction Dispute Avoidance and Resolution, is now part of HKA.
2021
Robert Breeze Associates
HKA acquired Robert Breeze Associates, a UK-based expert business, bringing experts with a strong pedigree in shipbuilding, marine and offshore sectors to bolster European operations.
2022
PAI Partners
PAI Partners acquires HKA from Bridgepoint Development Capital.
2022
TM Financial Forensics
HKA acquires TM Financial Forensics LLC (TMF), significantly increasing our disputes practices in the Americas and enhancing our global capabilities in forensic accounting, commercial damages and government contracts, globally.
2023
Credibility International
HKA acquires Credibility International, expanding global expert practice in forensic accounting, financial fraud investigations and investor state disputes.
Our Brand Values
When we engage with our clients, customers and other stakeholders, our success revolves around individual relationships and trust.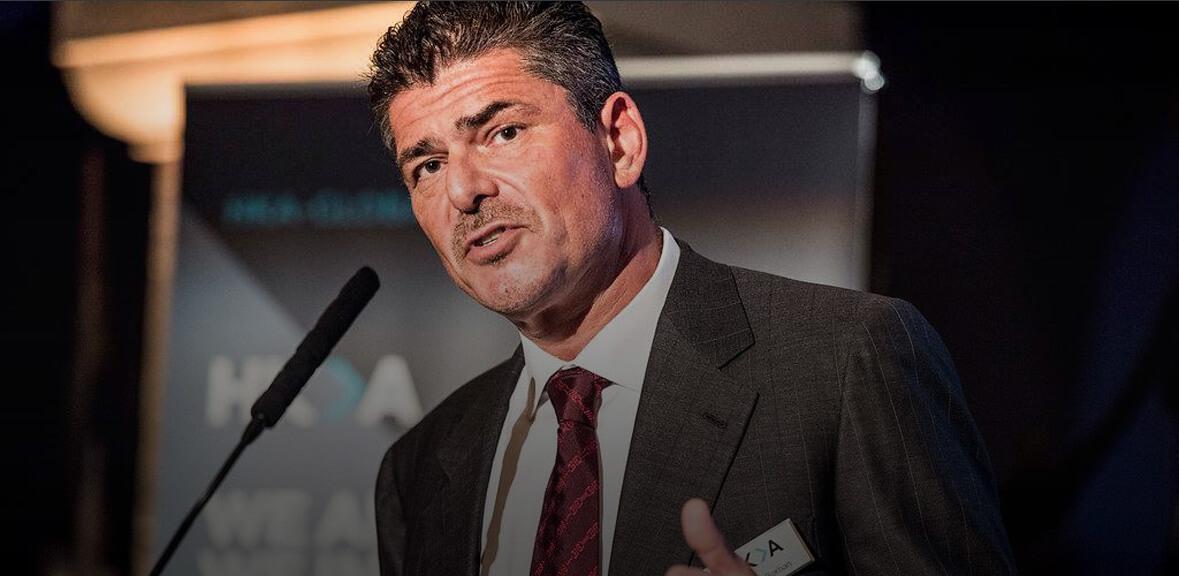 "Our people are leaders and problem-solvers, who thrive on complexity.
By collaborative practices and innovative thinking, our clients receive an offering that is constantly evolving and improving in response to their needs."
We convey a message of careful thinking and planning, offering a steady hand to our stakeholders. At the same, we deliver a responsive service with an ability to bring out our values and knowledge to bear on any situations that may arise.
Our brand values and core principles help shape our behaviour and actions, ensuring we remain on the right path and fulfil our goals to our stakeholders. We continuously strive to add value, create solutions, deliver excellence and exceed expectations.
Agile
We embrace and adapt rapidly to change, challenges, events and opportunities. We are very clear about what we stand for. We look to the future.
Collaborative
We embrace the principles, practices and processes of collaborative organisational structure that enhance communications and the exchange of ideas, and foster teamwork.
Confident
We inspire clients to trust us with their business and business-critical projects and decision-making.
Innovative
We know what we are doing and how to innovate. We encourage different thinking and are open to the potential of new ideas, methods and technologies.
Passionate
We are inspiring and distinctive, and our professional commitment earns the most interest and authority in our space, both on and off-line.