On Demand Webinar
HKA and CMS had a thought-provoking debate on the FIDIC Yellow Book 1999. During the debate, the speakers explored, analysed and challenged the fairness of the FIDIC Yellow Book 1999 clauses in the construction industry today.
Hear from the proposition and opposition on the following motions. Attendees participated in the debate by voting for the side with the more convincing argument.
The Grand FIDIC Debate discussed two motions.
There is no level playing field between the Employer and the Contractor when it comes to time bar on claims.
The Contractor is entitled to costs in relation to delay or disruption caused by Authorities under Clause 8.5.
SPEAKERS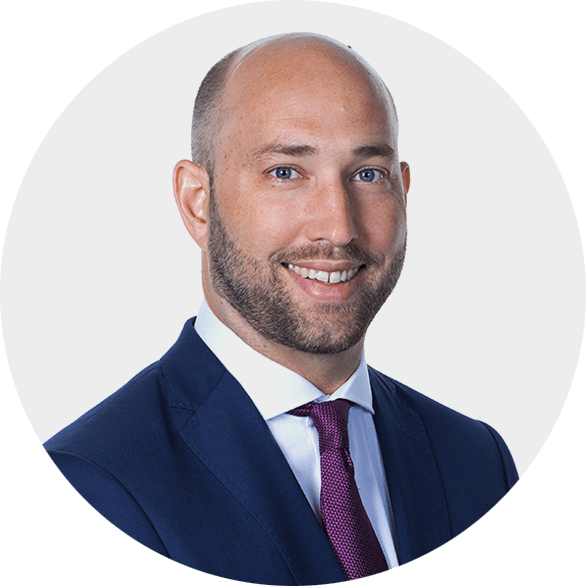 Benjamin Highfield
Partner and Head of Asia, HKA
Benjamin Highfield is the Head of Asia and a claims and disputes specialist at HKA. He has more than 15 years' major project experience in the construction industry, spanning buildings, transportation infrastructure, oil and gas, power and water markets. Additionally, he regularly advises clients on commercial and contractual matters, as well as claims management and dispute resolution.
Benjamin has led teams on multiple oil and gas, water and power projects and has negotiated high value settlements with major governmental organisations. With his extensive experience of many of the major standard forms of contract, he has been employed by government bodies and large private companies to advise on a range of broad and diverse matters.
Benjamin is an experienced delay and quantum analyst and has prepared multiple claims for extension of time, disruption, prolongation and acceleration. He has drafted detailed contractual arguments for disputed variations, termination, suspension and arbitration amongst others.
Maximilian Benz
Associate Director, HKA
Maximilian Benz is a chartered quantity surveyor and an experienced contracts manager with almost a decade of experience in industry, this includes working for professional quantity surveying consultancies with contractors and developers. In the last five years, Maximilian has layered this experience with expert witness and claims work for quantum matters in formal disputes.
Kelvin Aw
Partner, CMS Holborn Asia
Kelvin Aw is a Partner in CMS Singapore, and a Director in CMS Holborn Asia, the Formal Law Alliance between CMS Singapore and Singapore law practice, Holborn Law LLC. He is Co-Head of the Infrastructure and Construction practice in Singapore. He brings more than 2 decades of court room and board room experiences to champion clients' interests not only in contentious but also transactional matters, with particular specialisation in the construction, engineering, and infrastructure sector.
Lynette Chew
Partner, CMS Holborn Asia
Lynette Chew is a director of CMS Holborn Asia, the Formal Law Alliance with CMS Singapore and Singapore law practice, Holborn Law LLC.
Her main practice areas are in infrastructure, construction and engineering projects where she works on both contentious and non-contentious work.
Lynette's contentious work involves litigation, arbitration, adjudication and mediation. Lynette is known to her clients as a good strategist who often steers the potential dispute to a strong outcome. In over 20 years of practice in disputes resolution, Lynette has been involved in many high profile matters and successfully represented clients in the Singapore High Court and the Court of Appeal. She also acts as lead counsel in arbitrations administered by the Singapore International Arbitration Centre (SIAC) and the International Chamber of Commerce (ICC) in complex cross border disputes.
HOST & MODERATOR
Jeremie Witt
Partner, Cameron McKenna Solicitors (Australia) Pty Ltd
Jeremie is a partner in the Energy, Projects and Construction Team and is based in Australia. He has previously been a partner with CMS in our Dubai and our Singapore offices and has extensive experience acting on complex and distressed projects across the MENA and APAC regions. Jeremie is admitted in Australia, England and Wales (as a solicitor-advocate) and holds Part II registration with the DIFC Courts in Dubai.
Jeremie advises on contentious and non-contentious construction, energy and infrastructure matters and has extensive experience with major standard forms of contract. Jeremie regularly advises on all types of dispute resolution, specialising in international arbitration (ad hoc & institutional including ICC, LCIA, SCC, SIAC, DIAC and ADCCAC).
Event Details
Date & Time
9 June 2021 16:00 - 17:00 SGT
Event Details
Date & Time
9 June 2021 16:00 - 17:00 SGT