General News
HKA was delighted to welcome our newest colleagues to our diverse global team in June 2023
28th July 2023
Thank you for choosing to join our HKA global team. HKA is a great place for our brilliant people to work, grow and play. Your diversity, experience, and skills will make our company even better as we continuously collaborate and improve HKA together. Our culture is collaborative, honest, transparent, and high performing – we are one global team.

Joining a new company is a challenging and exciting time. Please look after your mental and physical health. Protecting your health is HKA's number one priority and we are here to support you. We embrace hybrid working, we are enjoying meeting up in our offices together again and reaping the benefits of in-person time – looking forward to seeing you in one of our offices soon.

We hope you enjoy working with us in our global team and have time to develop as well as laugh together too.

Kate Wood, Partner, Chief People Officer
---
Kay Badenhuizen, Associate Consultant
Phoenix, AZ, USA
Kay joins the Phoenix office after spending a year in Management Consulting since moving from her hometown in England. She graduated in May 2022 from the University of Arizona where she earned her BSBA's in Business Economics and Entrepreneurship. She has experience working in a variety of different industries including financial services, real estate, and renewable energy.
---
Shilpa Bhatia, Senior Consultant
Sydney, NSW, Australia
Shilpa is a skilled risk management and corporate governance professional with risk, assurance and compliance management experience across large infrastructure projects, providing advice and recommendations to senior executive and board levels. She has strong stakeholder management, shows highly effective planning, organizational and communication skills and applies a solutions-oriented approach to problem solving. She has delivered platforms, strategies, policies and advise for whole-of-government to support their strategic agenda. Shilpa has previously worked in the project risk management for Sydney Water and Sydney Metro.
---
Matthias Cazier-Darmois, Partner
Paris, France
---
Rob Chipanga, Senior Consultant
Doha, Qatar
Rob Chipanga is a chartered quantity surveyor with over 25 years of experience in the construction industry. He is experienced in the commercial delivery of projects and financial reporting, as well as managing profit & loss on projects for contractors and managing budgets for clients. Rob is also well-versed in full pre- and post-contract cost management/quantity surveying, procurement strategy, engagement of project consultants and contractors, contract advisory, financial disputes, claims resolution, and process and procedure formulation/implementation.
Rob has experience in managing the entire contractual cycle of projects, including contract negotiations, risk management, and cost control. He has successfully led commercial teams in delivering high-value, key complex construction and engineering projects across public and private sectors. Furthermore, Rob has worked on many large-scale infrastructure/built environment projects across Africa, Europe, and the Middle East.
---
Stuart Ells, Partner, Chief Growth Officer, EMEA
London, UK
---
Andrew Flower, Partner
Paris, France
---
Mark Genenbacher, Partner
Houston, TX, USA
---
Riley Gora, Associate Consultant
Minneapolis, MN, USA
Riley joins the Minneapolis office as a recent graduate from Iowa State University with a degree in industrial engineering. His previous experience has primarily been with manufacturing and systems in the aviation industry. Outside of work, he enjoys baseball and competing in powerlifting meets.
---
Luke Hester, Finance Business Partner, EMEA
Warrington, UK
Luke is an ICAEW Chartered Accountant with 7 years' experience in the finance industry. During his early career, Luke was an External Auditor with one of the Big 4 accounting firms, working on a variety of engagements across the North of England, and prior to joining HKA, held a Financial Reporting role at a global pharmaceutical company.
---
Peter Lau, Director
Singapore
---
Andrea Lunt, Assistant Management Accountant, EMEA
Warrington, UK
Andrea has 11 years' experience of working within management accounts, across a wide range of industry sectors including, various manufacturers, as well as a graduate role within the motor industry at Arnold Clark. Having studied AAT level 2&3 which led to her BSc Hons degree in Accounting and Finance at Liverpool John Moore's University, Andrea is currently studying with ACCA to become chartered.
---
Craig Mcpheator, Associate Director
Abu Dhabi, United Arab Emirates
Craig has 26 years of quantity surveying and quantum-related experience in the construction and engineering industry. He has worked for main contractors, civil engineering contractors, and consultants in a dispute resolution capacity. He specialises in quantum-related services in relation to construction and engineering disputes. He joins HKA also marks his return to the Middle East, where he previously worked for 13 years.
Craig is a Member of the Chartered Institute of Arbitrators, an RICS Registered Expert Witness, and an Academy of Experts registered expert determiner.
---
Alma Melling, Transactional Finance Manager, EMEA
Warrington, UK
Alma has 20 years' experience in transactional finance, managing high volume and value transactional finance teams and started her career invoice processing. Alma enjoys new challenges in the workplace and expanding her knowledge of new industries across transactional finance and aims to focus on implementing standard processes within the departments functions.
---
Khabib Musashaykhov, Associate Consultant
Washington, DC, USA
Khabib has three years of experience in asset management, with a focus in equity investments. On the qualitative side, his work has included maintaining client relationships and managing several teams of analysts. On the quantitative side, he has experience in market, industry, and equity research which gave him extensive exposure to accounting, valuation, financial analysis and modeling.
Khabib is currently on track to obtain his Certified Fraud Examiner (CFE) certification and enjoys his work in international arbitration and forensic accounting.
---
Cami Patel, Senior People Advisor, Asia Pacific
Singapore
Cami has six years' HR experience and joins in Singapore from London, where she worked as an HR Advisor for the Barbican Centre. Prior to this, Cami has worked in HR in London and Sydney in the public, private and not-for-profit sectors, supporting organisations in large scale projects and providing day to day people support.
---
Cristiana Roscoiu, Managing Consultant
Abu Dhabi, United Arab Emirates
Cristiana is a legally qualified Civil Engineer with 20 years of experience in the engineering and construction industry. She is a Fellow of the Chartered Institute of Arbitrators, a listed Adjudicator on the FIDIC National List (ARIC) and a Member of the Royal Institution of Chartered Surveyors (Chartered Quantity Surveying and Construction).
Cristiana has extensive experience in project management, alternative dispute resolution, and quantum. She has provided strategic, contractual, and claims management services for major construction, civil engineering, and infrastructure projects across the world. During the last 18 years, she has worked on entire project life cycles and prepared and presented quantum and time claims in Dispute Adjudication Board and International Arbitration proceedings under ICC Rules.
Cristiana has worked for international companies focused on major infrastructure, preparing or defending valuable claims in Europe, South America, and the Middle East. In the last 3 years, she was appointed by international financial institutions as an international consultant expert.
---
Patrick Sanders, Partner, Chief Growth Officer, Americas
Los Angeles, CA, USA
---
Alex Tilbrook, Associate Consultant
Phoenix, AZ, USA
Alex is a recent University of Arizona graduate with a Finance degree. He has joined our Phoenix office as an Associate Consultant on the Forensic Accounting and Commercial Damages team. As a recent graduate, Alex is focused on gaining experience and exploring options regarding the direction of his career.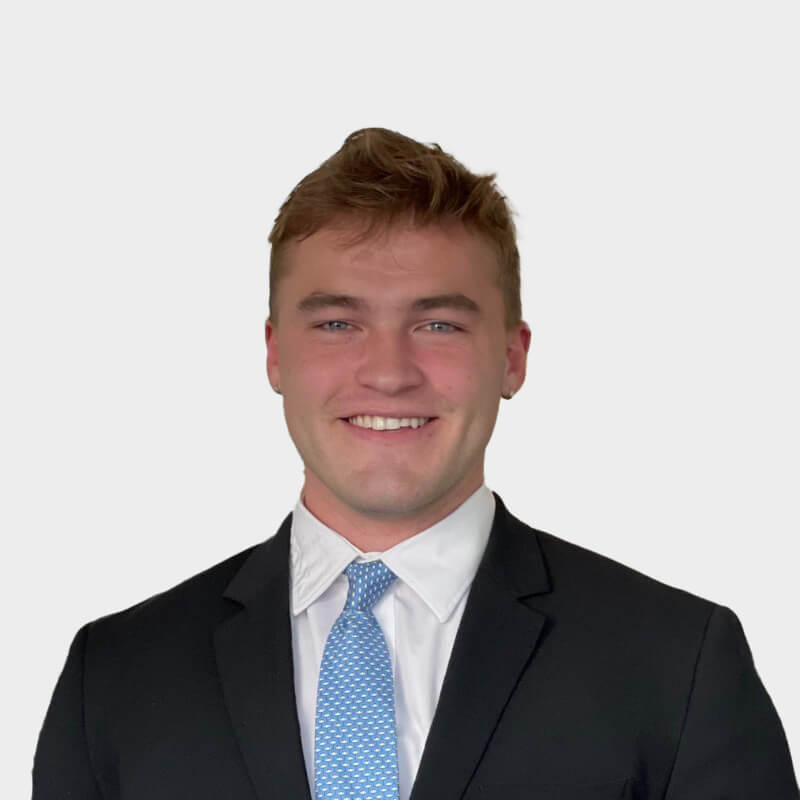 ---
Jordan Tu, Recruiter, Asia Pacific
Sydney, NSW, Australia
Jordan joins as a recruiter with over 5 years of recruiting experience. Prior to joining HKA, Jordan gained much of his experience from private organisations in the Finance, Legal, and Technology sectors. He is responsible for the end-to-end recruitment process, partnering with hiring managers to develop a strong candidate experience.
---
Raven Xiao, Associate Consultant
Beijing, China
Raven Xiao has 3 years of experience in construction industry. She holds a master's degree in structural engineering from The University of Hong Kong. Raven previously worked as a structural design engineer at China Railway Shanghai Design Institute where she was involved in building and transportation infrastructure projects.
---
Azeem Zakariya, Consultant
Dubai, United Arab Emirates
Azeem is a qualified accountant and an affiliate of ACCA (Association of Certified Chartered Accountants).
Since graduating with First Class Honors in Accounting and Finance from Middlesex University, Dubai back in 2019, Azeem has worked on several cases and is well-versed in drafting expert witness reports for testifying experts within the DIFC and Dubai courts. He has experience in analysing fraudulent activity and developing risk assessment frameworks. He has also conducted AML and Compliance reviews for banks and other financial institutions based on Cabinet Decision No.10 of 2019 and its associated guidance and amendments.
---
---
Discover more of our talented experts.
Looking for your next career move?