Webinar
Event Details
Date & Time
17 March 2021 15:30 - 17:00
Book Now
In partnership with ICAK, HKA and Clyde & Co are delighted to present a webinar reflecting on the lessons learnt from 2020, and the challenges to anticipate this year.
HKA Partner and Head of Asia, Benjamin Highfield and HKA Senior Consultant, Maximilian Benz will be joined by Clyde & Co Partner, Sean Hardy and Clyde & Co Partner and Joint Head of APAC Projects & Construction, Jon Howes. They will present and discuss the following topics.
Seminar 1 by Benjamin Highfield, HKA
Reflections on major causes of delay and financial loss in 2020 based on actual project data published in the CRUX Insight report
Key tips arising out of lessons learnt
Seminar 2 by Clyde & Co
Potential dispute hotspots as the construction market moves to a new normal
Key steps to mitigating the risks
The webinar will end with a panel discussion moderated by HKA Partner and Country Head of Korea, An Ho Koh, and panellists, Dr Changwoo Park from the Seoul National University, Sean Hardy, Jon Howes and Maximilian Benz.
Please note the webinar will be conducted largely in English, with some sections in Korean.
SPEAKERS
Arnold An Ho Koh
Partner and Head of Operations Korea, HKA
An Ho Koh is a Partner at HKA, based in Seoul, Korea. An Ho has over 25 years of experience in contract management, cost analysis, project scheduling and progress management, preparation of claims, arbitration and litigation.
He has held various construction and contract management positions with contractors in Korea, Pakistan, Philippines and the UAE, where he has been resident for the past ten years. An Ho is a specialist in preparing contractual claims seeking entitlement for both time and cost. An Ho has developed his skills and is well versed in progress management, estimation and proposal preparation, construction management, contract management and claim management.
His experience portfolio includes mega scale express highways, buildings, oil and gas, power plants, wastewater treatment plants, desalination plants, submersible drilling rigs and offshore platforms.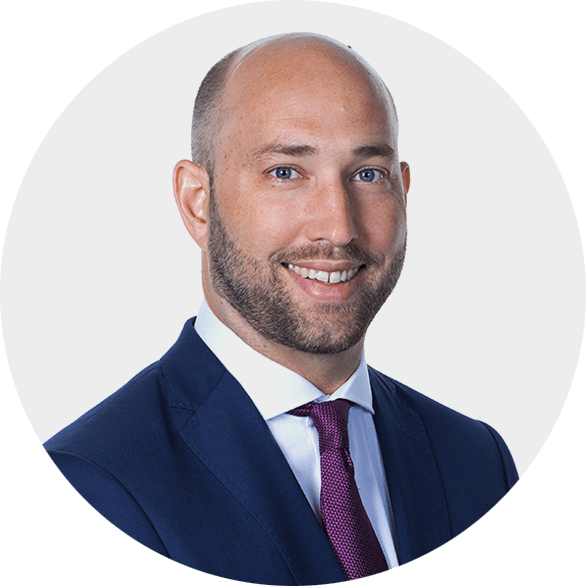 Benjamin Highfield
Partner and Head of Asia, HKA
Benjamin Highfield is the Head of Asia and a claims and disputes specialist at HKA. He has more than 15 years' major project experience in the construction industry, spanning buildings, transportation infrastructure, oil and gas, power and water markets. Additionally, he regularly advises clients on commercial and contractual matters, as well as claims management and dispute resolution.
Benjamin has led teams on multiple oil and gas, water and power projects and has negotiated high value settlements with major governmental organisations. With his extensive experience of many of the major standard forms of contract, he has been employed by government bodies and large private companies to advise on a range of broad and diverse matters.
Benjamin is an experienced delay and quantum analyst and has prepared multiple claims for extension of time, disruption, prolongation and acceleration. He has drafted detailed contractual arguments for disputed variations, termination, suspension and arbitration amongst others.
Sean Hardy
Partner, Clyde & Co Clasis Singapore
Sean Hardy is a partner with Clyde & Co Clasis Singapore. Sean advises contractors and other project participants on the resolution of disputes in the infrastructure and energy sectors, with a focus on international arbitration (having represented clients in proceedings under many of the leading institutional rules, including the SIAC, ICC, LCIA, BANI and UNCITRAL (ad hoc) rules). Sean also has considerable experience of resolving disputes by litigation, adjudication and mediation. On the non-contentious side Sean's role frequently involves the preparation and negotiation of construction contracts (including EPC and DB) and associated project documentation, and working with clients to manage their risks throughout the project life cycle (including in respect of tenders, design and construction, interim claims, final accounts and claims under insurance or security). Sean has benefitted from secondments to contractor and insurer clients, and he is commercially minded as a result. He helps clients to save time and cost by avoiding formal disputes if possible, and by resolving the disputes that do arise efficiently. Sean is also a noted as a rising star construction partner in the Legal 500 (APAC 2021). He has been based in Singapore since 2013 and has advised on major projects in Singapore and around the world, including tunnels, railways, roads, airports, ports, building projects, sports stadia, production wells, pipelines, offshore platforms, LNG terminals, refineries and power plants.
Dr Changwoo Park
Principal Professor, Seoul National University
Changwoo Park, PhD, is a Principal Professor of the Engineering Project Management (EPM) Program and Camp EPM at the Seoul National University in Seoul, Korea. He is currently deputy a vice-president of the Korean society of systems engineering (KOSSE). He also serves on the editorial board of the Project Leadership and Society (Elsevier). Since 2010, he has been a Visiting Professor in the Department of Materials Science and Engineering, Department of Architecture and Architectural Engineering at the College of Engineering & Department of Engineering Practice at the Graduate School of Engineering Practice, Seoul National University. He holds the Stanford Certified Project Manager (SCPM) from the Stanford University in 2006. His main research interest focused on Engineering and Project Management, and he has written several articles and books on these research areas including Project Ecosystem Competency Model for Creating Sustainable Performance in Engineering Project Management.
Jon Howes
Partner and Joint Head of APAC Projects & Construction, Clyde & Co Clasis Singapore
Jon Howes is the joint head of the Asia Pacific Projects and Construction Group, primarily looking after the firm's greater China and Southeast Asia practice. Jon divides his time between our two hub offices in Hong Kong and Singapore. He has worked in Asia since 2000 and is recognised as one of the leading construction lawyers in the region. His clients value him for his wealth of experience and his style which is approachable, practical and hands on. He focuses on large built environment, infrastructure and energy projects. His client base includes many of the leading multinational companies in these sectors. He advises at all stages of the project life cycle from project inception through delivery and the resolution of claims. When supporting project delivery, Jon takes a practical and proactive approach which aims to manage risk and get commercial solutions to claims before positions become too entrenched. Jon has run some of the largest and high profile arbitrations in Asia, as well as a large number of mediations, adjudications and expert determinations. Jon is a trained and practising arbitrator and mediator.
Maximilian Benz
Senior Consultant, HKA
Maximilian Benz is a chartered quantity surveyor and an experienced contracts manager with almost a decade of experience in industry, this includes working for professional quantity surveying consultancies with contractors and developers. In the last five years, Maximilian has layered this experience with expert witness and claims work for quantum matters in formal disputes.
Event Details
Date & Time
17 March 2021 15:30 - 17:00
Book Now