Webinar
Event Details
Date & Time
26 April 2022 15:30 - 17:00 SGT
Book Now
Introduction
HKA and the Chartered Institute of Building (CIOB), Singapore would like to invite you to join us for a seminar on avoiding engineering pitfalls in Buildings & Infrastructure projects – engineering experts' opinions on the most common disputes that arise from construction projects and how to avoid them.
Legal issues are further complicated by varying and changing laws and regulations in different jurisdictions. Our legal and engineering expert speakers will share from their rich project experience and answer frequently asked questions on what a Builder should anticipate and prepare for in setting their construction project up for success.
Our expert speakers will cover the following key topics including tips and examples:
Most common disputes arising from buildings and infrastructure projects and how to avoid them
Legal liability for engineering defects (including recent cases in Singapore on defects)
This seminar is part of a series on avoiding engineering pitfalls in construction projects.
Send in your questions
This seminar will be delivered via GoToWebinar. Cameras and microphones will be turned off however questions can be put forward to the speakers using the Q&A function. Should you have any questions on the seminar topic or registration, please contact CrystalLim@hka.com.
Speakers
Peter Caillard
Partner, Buildings & Infrastructure Division Lead, HKA
E: PeterCaillard@hka.com
Peter Caillard is a Chartered Civil Engineer with over 35 years of experience in the construction industry. He is widely experienced in the design and construction of highways, transport and infrastructure projects.
Peter has managed projects through all stages of construction from preliminary design through to final account using a variety of forms of contract. He has been engaged with projects throughout the world including the UK and Europe, the Middle East, Africa, and North America, and his experience covers all aspects of design and construction including highway geometry, road pavement construction, drainage, earthworks, highway structures, public utilities, and materials testing. He is also experienced in transport planning, both for public infrastructure projects and private developments.
Peter has also undertaken research projects on behalf of the Department of Transport, and has developed draft technical standards both in the UK and overseas. He has also executed safety audits for a wide range of projects and led investigations into road traffic accidents in the UK, followed by preparation of reports for litigation.
He has undertaken forensic investigations relating to engineering disputes on many occasions and testified at dispute hearings and planning inquiries, including planning appeals, arbitrations, and mediations. He gave evidence to the House of Commons Select Committee during the passage of the enabling legislation for the Channel Tunnel Rail Link.
Christopher Chuah
Partner, WongPartnership and President, CIOB Singapore
E: christopher.chuah@wongpartnership.com
Christopher Chuah is a Partner in the Infrastructure, Construction & Engineering, International Arbitration, China and Myanmar Practices. In January 2018, Christopher was amongst the inaugural batch of select practitioners to be appointed Senior Accredited Specialist in Building and Construction Law by the Singapore Academy of Law.
His main areas of practice encompass both front-end drafting/advice and construction disputes, in litigation, arbitration and statutory adjudication. He is a leading light in the field of building and construction law and has authored various books on this subject. He is one of the General Editors of the Singapore Construction Adjudication Review.
Christopher is a legal advisor to the Singapore Contractors Association Limited ("SCAL"), Singapore Institute of Architects (SIA) as well as a member of the Committee for International Construction and Building Contracts. He is a Fellow of the Singapore Institute of Arbitrators and Chartered Institute of Arbitrators, as well as the Chartered Institute of Building. He has also been appointed to the Singapore International Arbitration Centre's Main Panel of Arbitrators and is also on the Panel of Arbitrators of the Asian International Arbitration Centre (AIAC). Christopher is an accredited adjudicator under the Building & Construction Industry Security of Payment Act (Cap 30B), who is part of the first group of such appointments. He is a member of the Construction Adjudicator Accreditation Committee which was formed by the Singapore Mediation Centre ("SMC") to assist with the training and accreditation of adjudicators. He is also a member and a Senior Adjudicator of the SMC Professional Conduct Panel. Christopher has also been appointed as the Chairman of the sub-committee of SMC's Construction Adjudicator Accreditation Committee to provide guidance to SMC on issues relating to the replacement of adjudicators and conflicts of interest that may arise in the course of administration of cases under the Building and Construction lndustry Security of Payment Act.
Christopher is an Adjunct Associate Professor in construction law at the Law Faculty of the National University of Singapore.
Christopher also has extensive experience in overseas and international projects. He had recently sat as Chairman of a Dispute Adjudication Board to hear disputes in excess of MYR 1 billion arising out of a power plant project in Malaysia and acted for an international contractor in challenging the enforceability of a DAB decision arising out of a geothermal project in the Philippines.
Christopher graduated from the London School of Economics. He is admitted to the English Bar and to the Singapore Bar. Apart from a law degree, Christopher has a Diploma in Surveying (Distinction) from the College of Estate Management, Reading, UK.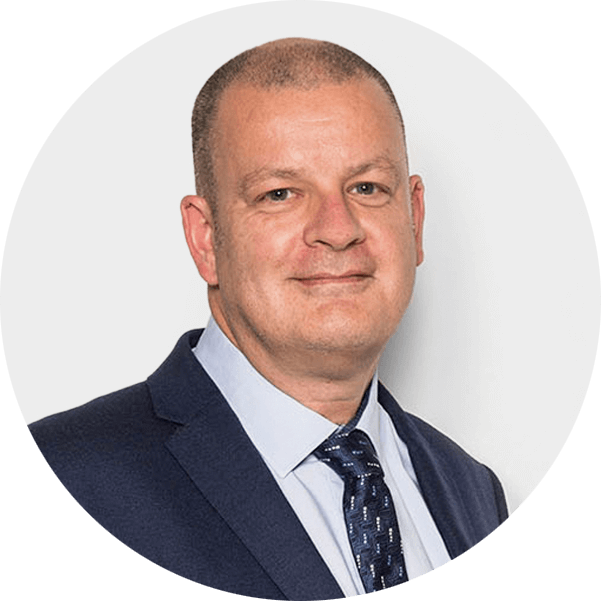 Bill Haggart
Partner, Forensic Technical Services, HKA
E: BillHaggart@hka.com
Bill Haggart is a Chartered Engineer with 30 years of experience in the field of building services engineering (MEP). He has been appointed as a technical expert witness on several occasions.
Bill has acted as technical expert, assistant to the named expert and as part of multi-disciplinary expert teams for disputes across Asia, Australia, Europe and the Middle East. He has given evidence in arbitrations, written technical expert reports and participated in expert meetings for projects with values in excess of US$500 million and for disputed sums in excess of US$50million.
Bill has extensive experience in the design, specification, monitoring and inspection of MEP systems for buildings and infrastructure projects in commercial, retail, defence, leisure, health, education, aviation and transport sectors. He has a thorough understanding of the interfaces and interdependences between the different MEP disciplines and systems involved in the design and construction of buildings and infrastructure projects.
Bill has held senior positions in large, multi-disciplinary, international design and consulting engineering practices working on local, national and international projects; including successfully managing long-term frameworks for local authorities. He has worked with a variety of forms of contract and procurement routes ranging from PPP and PFI to NEC3, design and build, and prime contracting.
Bill is a member of the Institution of Engineering and Technology, Chartered Institution of Building Services Engineers, Academy of Experts and an associate member of the Chartered Institute of Arbitrators.
Dr. Kourosh Kayvani
Principal, Forensic Technical Services, HKA
E: KouroshKayvani@hka.com
Dr Kourosh Kayvani is a Chartered Professional Engineer with over 30 years of experience. He has been appointed as a technical expert, and supported the named expert, on numerous occasions.
Kourosh has been cross-examined in litigation and has delivered expert reports for disputed projects and structural failures in long-span roofs and industrial processes and infrastructure.
Kourosh's experience spans academia, expert advisory, expert witness roles, and engineering practise. He has played leading roles in the design and delivery of many innovative, complex, and award-winning projects across Australia, New Zealand, Asia, the UK, the Middle East, and Africa. His project portfolio includes Wembley Stadium in London, West Kowloon Terminus in Hong Kong, 5 Martin Place commercial tower and Bankwest Stadium in Sydney, ANSTO OPAL nuclear reactor at Lucas Heights near Sydney, and Melbourne Star Observation Wheel, amongst many others.
Kourosh's expertise involves structural analysis, design and construction engineering of sports stadia, tall buildings, cable-supported structures and bridges, long-span roofs, telecommunication towers, and impact-resistant and vibration sensitive facilities. He has specialised experience in finite element analysis (FEA), wind engineering, aseismic design, fatigue assessment, and development of design codes and standards.
Kourosh is a fellow, and board director, of Engineers Australia, a fellow of the Australian Academy of Technology and Engineering, an adjunct professor at the University of Sydney's School of Civil and Environmental Engineering, and a board director at the Australian Steel Institute. He has received numerous awards and plaudits for his structural engineering prowess, with particular emphasis on his contribution to long-span structures worldwide. Kourosh has also served as member of Standards Australia's code committees for concrete structures (AS3600) and wind loads (AS1170.2) for many years.
Chair and panel moderator
Benjamin Highfield
Partner and Head of Asia, HKA
E: benjaminhighfield@hka.com
Benjamin Highfield is a Chartered Civil Engineer and a claims and disputes specialist at HKA. He has more than 15 years' major project experience in the construction industry, spanning buildings, transportation infrastructure, oil and gas, power and water markets. Additionally, he regularly advises clients on commercial and contractual matters, as well as claims management and dispute resolution.
Benjamin has led teams on multiple oil and gas, water and power projects and has negotiated high value settlements with major governmental organisations. With his extensive experience of many of the major standard forms of contract, he has been employed by government bodies and large private companies to advise on a range of broad and diverse matters.
Benjamin is an experienced delay and quantum analyst and has prepared multiple claims for extension of time, disruption, prolongation and acceleration. He has drafted detailed contractual arguments for disputed variations, termination, suspension and arbitration amongst others. He is a Member of the Institution of Civil Engineers and a Fellow of the Chartered Institute of Arbitrators.
Should you have any questions on the seminar topic or registration, please contact CrystalLim@hka.com.
Event Details
Date & Time
26 April 2022 15:30 - 17:00 SGT
Book Now