Webinar
Event Details
Date & Time
8 April 2021 19:00 - 20:30
Book Now
INTRODUCTION
The Asia-Pacific (APAC) region witnessed a recession in 2020 primarily due to the COVID-19 pandemic. A recent analysis by IHS Markit revealed that the GDP contracted by an estimated 1.5% year-on-year (y/y) in APAC last year. Lockdowns, travel-bans and restricted movement of goods and services caused a drop in Chinese foreign investment and business activities in the Asian region. This also slowed down approximately 60% of the Belt Road Initiative (BRI), with some governments revisiting projects initially pledged.
However, the APAC's economy is expected to see a major economic rebound with a growth forecast at 5.7% y/y for 2021. Successful implementation of the COVID-19 vaccination aside, projected economic expansion in China at 7.5% y/y in 2021, is likely to be the main driving force behind APAC's strong economic recovery. As China remains fully committed to the BRI initiative, albeit with a shift in focus on sustainable, digital and health related projects, there is still traction for developing infrastructure projects across the region.
Against this background, HKA reviews the outlook for 2021 in terms of key considerations for conducting business in Asia, the pursuit of sustainable projects in terms of managing risk and disputes, as well as lessons learnt from effects of pandemic on projects.
This session will be presented in both English and Chinese.
由于新冠疫情,亚太地区在2020年经历了一次全面衰退。IHS Markit 最近的一项分析显示,去年亚太地区的GDP同比收缩了1.5%。封锁、旅行禁令以及货物和服务的限制流动导致中国在亚洲地区的境外投资和商业活动大幅减少。这也减缓了大约60%的"一带一路"倡议(BRI)项目的运行,一些国家的政府叫停并开始重审之前授权的中企项目。
然而,亚太地区经济预计在2021年出现增长率为5.7%的重大反弹。除了新冠疫苗的成功生产和接种以外,中国经济也在蓬勃复苏,预计在2021年的年增长率为7.5%,将成为亚太地区强劲经济复苏的主要驱动力。除了发展重心向可持续发展、数字和健康项目调整之外,中国依旧积极推进一带一路倡议,因此该地区仍有发展基础设施项目的动力。
在后疫情时代的背景下,HKA将对2021年的前景进行展望,包括在亚洲开展业务的主要考虑因素,在管理风险和争议方面推行可持续发展的项目,以及从大流行对项目的影响中吸取的经验教训。
本研讨会将以中英文两种语言呈现。

WHO SHOULD ATTEND
Developers, Owners, Contractors, Subcontractors, Lawyers
开发商、业主、承包商、分包商、律师
SPEAKERS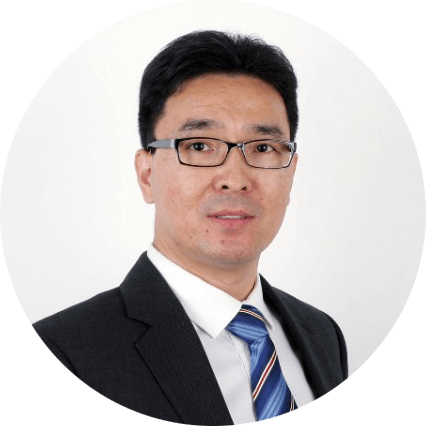 Baoqiang Zheng 郑宝强
Principal and Head of Operations China, HKA
Baoqiang Zheng is a professional consultant with over 20 years' experience in contract, commercial claims and claims avoidance gained on major engineering and construction schemes around the world.
Baoqiang specialises in project planning and forensic delay analysis and has been directly involved in a variety of major international projects in the process of preparation and defence of claims, disputes and arbitration on behalf of contractors, subcontractors, clients and legal counsel, and has been appointed as delay expert in two arbitrations.
Working on major projects, Baoqiang has also developed extensive experience in contract administration, contractual and commercial management, due-diligence, procurement, contract negotiations, disruption analysis, as well as estimating and cost management.
Baoqiang has worked on many major projects around the world, including power stations (including a solar park) in Italy, South Africa, Saudi Arabia, Oman, UAE, India, Indonesia, Niger and China; oil and gas projects (including LNG) in the UAE, Saudi Arabia, Iraq, Kazakhstan and Australia; rail projects (including heavy rail, light rail and rapid transit) in Denmark, the UAE, Saudi Arabia, Hong Kong and Ethiopia; defence and reclamation projects in the UK and the UAE; an airport project in Oman; roads and highways projects in the UK and Kazakhstan; a shipyard project in India; and commercial and residential buildings in the UK, the UAE, Saudi Arabia, Singapore and China.
Hamish Egan
Associate Director (Forensic Accounting & Commercial Damages), HKA
Hamish Egan is a Chartered Accountant and a Chartered Financial Analyst (CFA) Charterholder with more than 15 years of experience including forensic accounting, business valuation, audit and corporate finance.
Hamish specialises in forensic accounting on complex contentious matters and has been appointed as an expert forensic accounting witness, acting as an expert on a matter with disputed values of up to US$125 million. He has worked across multiple forums ranging from international arbitration and court litigation, to mediation.
Based in Singapore for almost a decade, Hamish's forensic accounting experience includes business valuations, arising from shareholder, M&A and post-acquisition disputes; estimation of loss of profits, arising from alleged breaches of contracts, agreements and insured events; and the analysis of complex accounting information.
Hamish has worked across various sectors including oil and gas, energy, mining, financial services, manufacturing, food, and services; with clients or assets in jurisdictions across Asia including Singapore, Malaysia, Indonesia, Philippines, China, Vietnam and Thailand. He also worked for the sovereign wealth fund of Singapore, where he was involved in developing the firm-wide valuation policy and reviewing the valuations of private equity investments.
Hamish holds a degree in economics and finance and a diploma in accounting. He is a member of the CFA Institute and the CFA Society of Singapore as well as the Chartered Accountants Australia & New Zealand.
Maximilian Benz
Senior Consultant, HKA
Maximilian Benz is a chartered quantity surveyor and an experienced contracts manager with almost a decade of experience in industry, this includes working for professional quantity surveying consultancies with contractors and developers. In the last five years, Maximilian has layered this experience with expert witness and claims work for quantum matters in formal disputes.
HOST & MODERATOR
Shamila Neelakandan
Partner and Head of Operations Malaysia & Singapore, HKA
Shamila Neelakandan is a dual qualified Lawyer (Malaysia and UK) with 25 years of legal, contracts and commercial experience in the construction industry. In addition to her legal qualifications, she is also a Fellow with the Chartered Institute of Arbitrators.Shamila commenced her career in 1996 as a lawyer focusing on dispute resolution in Malaysia. She acted as counsel in various disputes before High Court and arbitral tribunals in Malaysia, some of which involving international contractors based in the UK.
Shamila was fortunate to be given the opportunity to further develop her career in international dispute resolution beyond her native Malaysia. She worked as a Senior Solicitor for Osborne Clarke in the United Kingdom in 2005, where she was involved in disputes on rail and infrastructure projects in Ghana, Ireland and across the Great Britain.
Shamila's international career then progressed to project consulting in 2007, after completing ten years as a practicing lawyer. Since then, she has worked on major projects, including power generation & water desalination, oil & gas, and rail & infrastructure opportunities throughout Europe, the Middle East, Africa and Asia. Some of the key mega projects worked on include first of a kind projects such as the biggest power and water desalination plant in Kingdom of Saudi Arabia (Shuaibah), the Dubai Metro, UAE, Bosporus Crossing in Turkey, Kusile Power Plant, South Africa and two supercritical technology power plants in Malaysia.
Shamila has through her experience on projects developed expertise in tender negotiations, procurement, commercial strategy and claims management. She continues to undertake advocacy work in consulting services through negotiations, presentations and case management services in dispute resolution.
Shamila previously had a regional role in HKA with a practice responsibility for the consulting group's businesses in Asia, Middle East and Africa. She now heads the Malaysian operations and has a profit and loss responsibility within the business for the local region.
Shamila is a member of the Society of Construction law and is on the Roll of Solicitors, England & Wales (non practising). She is also a recipient of the Chevening Scholarship that was awarded by the Foreign and Commonwealth Office, UK to pursue a Master of Laws at King's College, London in 2003.
Shamila is considered a thought leader in her field and regularly advises boards of directors of multi-national organisations around the world on project turnaround and financial recovery assignments. She is also a frequent public speakers and seminars and conferences in Asia. Her professional capacity aside, Shamila works with young achievers who are keen to make a difference in their professional, academic and communal life, which is something she finds very inspiring.
Event Details
Date & Time
8 April 2021 19:00 - 20:30
Book Now